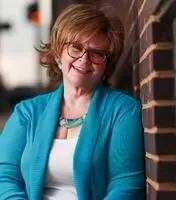 Darlene Johnson, MA, LPC-S, CFC
Do you find yourself saying things like….things will be better when .... The reality is life is always going to be full of challenges, so we might as well accept that and decide to be happy anyway. We live in a fast-paced society with constant demands and shifting priorities. We feel stressed, overworked, misunderstood, experience financial setbacks and a host of other things. When we experience these challenges, we feel not only menta lly but physically drained. These challenges have the potential to overwhelm us and get us "off track." When they do, I am here to help.
I have 29 years experience and a true passion for helping you overcome challenges, My approach blends an understanding of the relationship between physical and psychological issues. I emphasize how your thoughts influence your heart and your heart impacts your actions. If you change your thoughts, your actions follow; therefore, your situation changes.
Education:
1994 Stephen F Austin State University – MA in Psychology
1992 Stephen F Austin State University – BS in Psychology Magna Cum Laude
1990 Trinity Valley Commun ity College – AS in Psychology

Additional Certifications :
2019 Certified Human Trafficking Victim Service Provider -- Fort Wayne, IN
2019 Certified Forensic Counselor -- Fort Wayne, IN
2016 Prepare & Enrich -- Roseville, MN -- Instructor/Facilitator
2016 Domestic Violence Institute -- Oak Brook, IL -- Instructor
2015 Connie Institute -- Hurst, TX Brief Therapy -- Solution Focus Brief Therapy
2004 HeartMath Institute – Boulder City, CA – Facilitator
2002 Stens Corp – San Francisco, CA – Neurofeedback
2001 Stens Corp – San Francisco, CA – Biofeedback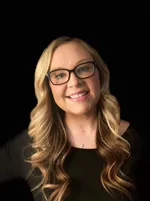 Mandy FIne, MS, LPC, LCDC
Director of Operations
As a long time, educator, I believed every child has a story. I have since learned that children grow up and their stories do not end. We all have a story. That story impacts us as it continues to develop. Extrinsic factors far beyond our control can influence the next chapter of our story. Life is not always what we wanted or expected, but it is never too late for a plot twist. Awareness of your story is essential in order to ignite a change. Not every chapter is filled with happiness or pride in ourselves, but those are the chapters of life where we find the most growth.
Self-value is one of the greatest gifts you can give yourself. No one can see your value if you don't see it yourself. Everyone has areas they can improve on their lives. If you are ready to turn the page for your next chapter, I am ready to help. Discovering what has led you to this point of your story will allow you to grow.
I work with adolescences, adults, couples, and families to bring self-awareness and value into their lives and relationships. I have a passion for helping parents of children with autism and work with clients dealing with non-suicidal self-injury. I strive to meet the needs of my clients by starting where they are and assisting them to set achievable goals.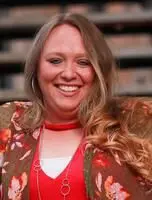 Brittany Abke, BS, LCDC Intern, Training Coordinator
More Information on Brittany Coming Soon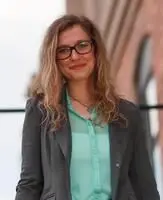 Noel McKillip BA, MA, LCDC Intern
More Info on Noel Coming Soon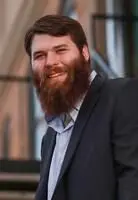 Drew Welty, BS, MS Candidate
Bio Coming Soon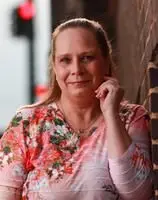 Louveda Morris, BS, MS Candidate
More on Louveda Coming Soon
Picture and Bio Coming Soon

Nancy Wainscott, BS, MS Candidate, LCDC Intern
Krystal Nicodemus, MS, LPC Associate, NCC, CTP
Sarah Teschendorf, LCDC-I